Which countries have the lowest age restrictions for English teachers?
There are countries with very few age restrictions when hiring English teachers. Let's start with Mexico and Ecuador in Latin America. In Southeast Asia, we have Malaysia and Thailand; in East Asia, there is South Korea. In Central Europe, the Czech Republic is among the senior-friendly countries for TEFL (Teach English as a Foreign Language).
Where should seniors go to teach English abroad?
You are looking for your next adventure. You are retired, and at 65 years "young", you thought about getting to know other countries and their cultures or maybe learning a new language and living life to the max! Teaching abroad is an excellent way for you to do all these things while earning a living. So it's time to bring new meaning to the "senior English teacher."
There are lots of jobs for seniors. Forget that belief that you should only relax and do nothing when you retire. Trade that belief for a job that allows you to impact other people's lives. A job that will enable you to teach skills that can make people's lives better. Besides, who says that Gen Z and millennials are the only ones who can have #travelgoals? The life of seniors teaching English abroad is as fun and enriching as it seems,  so read on to find out how your dream can become a reality! The inside tips come from our 60+ colleagues who teach English abroad.
Yes – You can teach English abroad in your 60's!
Your years of career and life experience make you an excellent source of knowledge for your students. Teaching abroad requires skills you already have after being in the workplace for years: empathy, patience, friendliness, structure, planning, etc. etc.  Although many TEFL or TESOL programmes may target people fresh out of college or in their twenties, there are no age restrictions for teaching English overseas. Nothing beats life experience. It's something you can't buy but rather earn.
Even if you have never stepped foot in a classroom, it shouldn't hold you from taking that leap into teaching abroad. If age isn't stopping you, nothing should! Retired teachers teaching abroad are not the only ones doing it. Seniors teaching English abroad come from a range of different professional backgrounds. Your professional knowledge will help. Many international schools are looking for professional and life experience.
A tip from our 60+ English teaching colleagues
Some may go abroad to try their luck at teaching English without a TEFL certificate, but let's be honest, the best way to secure the best English teaching jobs is by being a certified and trained English teacher. So get your accredited TEFL certificate before leaving home and improve your chances of getting the best EFL jobs anywhere! You've gone this far, living life at its best, don't stop now.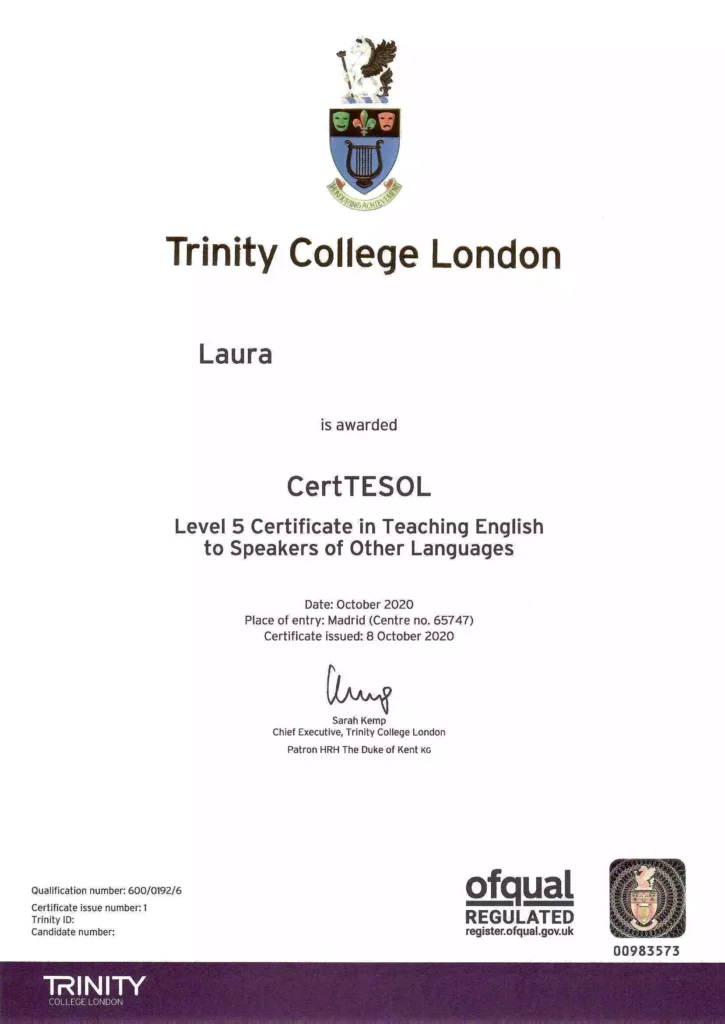 Teaching jobs overseas for seniors can be based anywhere in the world. Your opportunities are endless in Eastern Europe, Southeast Asia, East Asia,  Latin America, and the Middle East. While there will be countries with age restrictions, you're never too old to teach abroad.
Six countries with great jobs for seniors teaching English abroad
This is based on feedback from our 60+ senior English teaching colleagues.
1. Mexico
Teaching in Mexico is great. Open to newly certified teachers just entering the TEFL field to retired teachers, Mexico is a good choice. As one of the largest TEFL job markets in the world, job opportunities are available all year round. More than burritos and tequila, Mexico is an energetic country with breathtaking nature and postcard-worthy beaches. Suppose you're looking to become a permanent resident. The national healthcare system is considered one of the best in the world, in addition to all the senior citizen discounts you'll be enjoying. Downside: Salaries are not high, so you should arrive in Mexico with some savings to support yourself while you're starting up.
2. Ecuador
Named a top retirement destination by Forbes, you will have many opportunities to meet other baby boomers and seniors in Ecuador. The country has a significant ex-pat where you can meet people who will have the same interests and life experiences as you. In addition, the cost of living in Ecuador is much lower, leaving you with some retirement savings to live on. With the warm weather, friendly people and great senior discounts (50% off utilities!) waiting for you with open arms, it's clear why Ecuador is a hit with many senior teachers. Downside: While the cost of living here is low, teachers are also paid lower than what you were paid in your home country (the US, the UK, Canada, or Australia), which means you will have lesser savings from your English teaching job.
3. Malaysia
The country is known for its world-class cuisine and food scene. This multicultural paradise is home to retired teachers teaching abroad, regular seniors from other career paths,  and definitely, foodies. The country is home to islands, beaches, and rainforests, and there will be lots to keep you busy when you are not teaching. With a good salary as an English teacher, working about 20-25 hours a week, is there anything about teaching in Malaysia that isn't enticing? Downside: Retirement is mandatory after 60. You can sometimes continue working but might lose your benefits and receive a lower salary.
4. South Korea
With the most robust market for TEFL teachers worldwide, teachers enjoy a comfortable salary and a bonus for those who continue to teach in Korea after their initial contract is up. 1,000 English language schools, paid vacations, and paid national holidays?! Travel jobs for seniors in South Korea are full of opportunities and benefits. You can work as an English teacher in language schools, private schools, public schools, after-school cram centres, or universities where your skills are highly respected and rewarded. South Korea is a good choice if you want to grow and work long-term. Downside: Age restrictions for teaching English overseas in South Korea begin at 65. Because this is the national retirement age, schools don't interview candidates after 65. However, if you start teaching before 65,  many teachers have told us that they have not encountered problems continuing to teach after 65, especially in private schools.
5. Thailand
The "Land of Smiles" will make you smile every day if you choose one of the teaching jobs overseas for seniors in Thailand. Working approximately 20 to 30 hours per week, you will have plenty of time to travel and explore Thailand's parks, ancient temples, and beaches. Whether in a tuk-tuk in Bangkok or sampling Thailand's delicious cuisine, your transition to living abroad in Thailand will be blissful. If you're considering uprooting your life to teach in this southeastern paradise, make sure you are TEFL certified. Thailand is one country where they check your certificate and have an unconcealed preference for the platinum card standard, and British Council accepted Trinity College CertTESOL. Downside:  Like most Asian countries on this list, this country has a mandatory retirement age of 65. After this age, it is up to the school if they want to renew your contract.
6. The Czech Republic
Prague, the heart of Europe, is where you will find a significant demand for English teachers. Prague, with its cobblestone streets surrounded by classic European architecture, is easy to love. September and January are the peak hiring months, so start your visa paperwork early to get your dream job in the land of castles, museums and beautiful cathedrals. Downside: If you're not an EU citizen securing a visa to stay here will take longer without sponsorship. So if you want to teach abroad here, going through an agency will make the process less complicated and manageable.
Important considerations to make before finding teaching jobs overseas for seniors
Here are a few more things to consider as you prepare to retire and become a teacher abroad.
You are saying goodbye to your life back home – If you're not a seasoned traveller and don't often travel, teaching abroad will likely be the first time you have left home in a while. Saying goodbye to what is familiar will be difficult regardless of how old you are. In addition, taking the opportunity to teach abroad might force you to miss out on significant family events, whether weddings or grandchildren. Thankfully, technology allows us to keep in touch with family and friends. Still, if your fear of missing out is high, you might want to explore teaching jobs with shorter commitments.
Your health and medical needs – Your health is a top priority, especially when you are looking to move or temporarily relocate to a new country. When you're far from your doctor and familiar pharmacy stores, it's not going to be easy to refill your prescriptions. Before you leave, make sure all your necessary medications are filled and consult with your doctor about getting your prescriptions filled when abroad. You must find out if your medicine goes under other names and ask for the names of trusted drug stores in the country where you will be living. Most doctors will have a list or some way to get you the names of trusted drugstores. Also, get health insurance in the country you travel to in case of accidents or emergencies.
Your house and other belongings – If you don't want to sell your home or belongings, there is an alternative. While you can always enlist your children to house sit if they are close by, you can also make your move abroad profitable. You can rent the house through a house letting agency. They charge a fee for collecting the rent, the upkeep and maintenance repairs, and everything else needs looking after while you're away. Of course, you will earn less when renting your property through a reliable and trusted agency. However, renting your property while away will save you the headache and hassle. Imagine what you would do if your tenants suddenly decided not to pay the rent. Or problems with the plumbing? You don't want worries with you when you leave for your enchanting paradise abroad.
Mobility and Activity. If you have trouble moving around, check if your new school and country are handicap friendly. It's also great to consider how active you must be, primarily if you teach young or very young learners.
Make your golden years truly golden, and live life to the fullest. Don't just retire, do something new and fulfilling. Whether you become a full-time teacher or a private tutor that makes your schedule, travel jobs for seniors are out there! Getting old might mean many things, but it doesn't mean giving up your independence and stopping to live. Instead, start planning your next life chapter. Get that ever-important Trinity CertTESOL certification that will make you stand out from the rest in your next country; separate the wheat from the chaff. Live, work and travel the world. To our senior TEFLers, we at the Trinity College CertTESOL certificate course share a lovely quote from the Buddha. "There are two mistakes one can make along the road to truth… not going all the way and not starting."