English teaching jobs worldwide with EBC TEFL job placement
Get English teaching jobs around the world with the EBC proactive, lifetime, worldwide job placement programme.
English teaching jobs worldwide with EBC TEFL job placement
EBC makes getting a job teaching English simple
We teach the Trinity College London CertTESOL, one of the world's two best accredited TESOL certification courses.
We teach four Trinity College London Continuing Professional Development (CPD) CertPT courses in Business English, Content and Language Integrated Learning (CLIL), Communicative Language Teaching (CLT), and teaching English online.
The Trinity CertTESOL and CertPT accredited certificates are accepted worldwide.
EBC helps place you in English teaching jobs abroad when you want and where you want.
EBC's worldwide job placement is exclusive, lifetime, and forever free.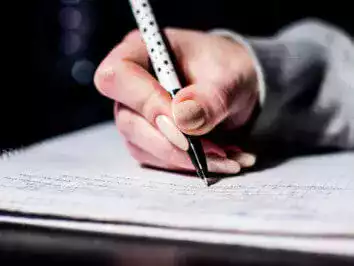 1: Select your course
English teaching jobs that pay well are hard to come by unless you have a recognised TESOL and TEFL qualification. Good schools will not hire people who are not qualified. EBC offers the following training courses:
The Madrid and virtual classroom Trinity CertTESOL courses cover the same material and give you the same accredited Trinity CertTESOL certificate. The differences are that you study in Madrid or at home and you save around 2,000 Euros if you take the virtual classroom course.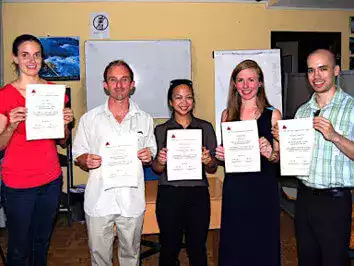 2: Get your Trinity CertTESOL or CertPT certificate
The EBC Trinity CertTESOL and CertPT courses are rigorous and demanding, but when you pass, not only will you get the "Rolls Royce" of TEFL certificates, you'll also have an incredible feeling of satisfaction and achievement. So whether you study in our virtual classroom or our Madrid training centre, you'll find that your Trinity CertTESOL and CertPT are passports to living your dreams abroad.
EBC's mission is to ensure you get English teaching jobs and either start a successful EFL career or build on your current teaching successes.
So come and learn and earn the EBC TEFL way.
3: EBC English teaching jobs
EBC's exclusive, pro-active, lifetime, worldwide job programme can quickly get you English teaching jobs. All you need to do is ask EBC to send your professionally formatted CV and a PERSONALISED introduction to the best language schools in your location.
You don't need to look for work. Language schools email or phone you to ask you to come and interview. Based on demand, schools may call from an hour (yes, we are serious) to a few days after your CV is sent out. Any longer, you probably mistyped your phone number!
Passing the interview and accepting the job is up to you; these are the only things that EBC cannot do for you. You arrange and agree on the hiring terms and conditions with the language school; EBC does not get involved.
EBC'S job programme is exclusively for EBC graduates
Our worldwide, lifetime job programme has been very effective since we started in 2002. Our job programme is ONLY for our EBC TEFL course graduates. If you are not a graduate of EBC, please do not ask us to find you an English teaching job.
There are many English teaching jobs but getting the right connections is not easy. If you want to teach English abroad, join EBC and use our job programme. Would you like us to help you get a job teaching English abroad? Would you prefer to get your CV delivered directly to hiring managers' desks? If you choose to do it yourself, we'll help, but why bother? We get your CV/resume sent directly to hiring managers' desks along with a professional letter of introduction. We have been helping people teach English abroad since 2002, and we have never had anyone say that they could not get a job.
Email us! - WhatsApp Us! - Apply Now!
Email Us!
Email us today about any questions you may have about our courses, the city where you wish to work and get references.
WhatsApp Us!
Chat with us now using WhatsApp and ask all your questions. Please consider the time you call. We may be asleep!
Apply Now!
Apply for your EBC TEFL Course today by filling out our application form. This application form is for all our online and classroom courses.